Burton's Biscuit Company is set to launch individually wrapped packs of a UK favourite, in a move designed to target the convenience channel.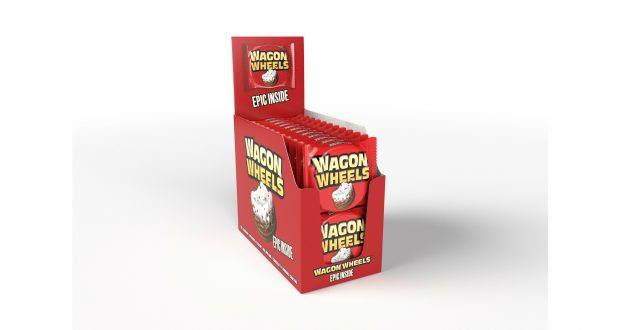 Wagon Wheels will now be on sale individually! The product is available from March in cases of four branded counter display units (CDU), comprising of 24x37g individually wrapped Wagon Wheels per unit. Each single pack will retail at 49p each.
Burton's said the units are "ideal for positioning at till points or on hot-drinks counters to drive impulse sales".
The launch of Wagon Wheels single packs follows a "successful" year for the brand. The company is currently bought by almost one in five households with annual sales of £19m, up 9% year on year cialis generika 20mg preis.
Burton's stated one in five Wagon Wheels are already eaten as an "out-of-home lunch accompaniment", highlighting the opportunity for a new "grab and go'" variant.
Isabel Lydall, category and insights controller at Burton's Biscuit Company, said: "With Wagon Wheels single packs, we are tapping into the food-to-go mission and enabling retailers to drive sales from impulse purchases of a well-loved biscuit brand.
"With so many products vying for space, stand out on shelf generated by recognisable brands such as Wagon Wheels has become important to driving impulse purchases."
Original source – Talkingretail.com
More content from The Biscuit Baron can be found here.